Amazon Advertising Services
Amazon Advertising Services – Mphmi Digital structuring an Amazon-sponsored products (PPC) campaign, paid promotions in an inorganic way, and review rating. When you begin offering on Amazon, boosting the permeability of items is simple. Publicize the items you offer on Amazon through Amazon Sponsored Products.
You advance your items through keyword targetted promotions and pay just when your advertisement is clicked. Here we at DigiCommerce Solutions Promote your brand and boost product visibility through advertising. Reach your target audience on Amazon.in. Control your budget. You only pay for clicks.
Formerly known as Amazon Marketing Services (AMS), Amazon Advertising is a tool that works similarly to Google and Facebook Ads.
It enables sellers and businesses to promote their products to a specific audience segment. Amazon's large user base provides valuable insights on users' purchasing activities. Sellers can use user data to  optimize their digital strategy.
Amazon Advertising adopts a pay-per-click ad model, wherein sellers and/or advertisers pay Amazon every time a user clicks on an ad.
You can use the platform to run different types of digital advertisements, such as sponsored ads, sponsored product ads, and product display ads. Amazon Advertising also isn't just for implementing ads on the Amazon website. Sellers can also publish video ads and share them across third-party apps and platforms via Demand Side Platform (DSP).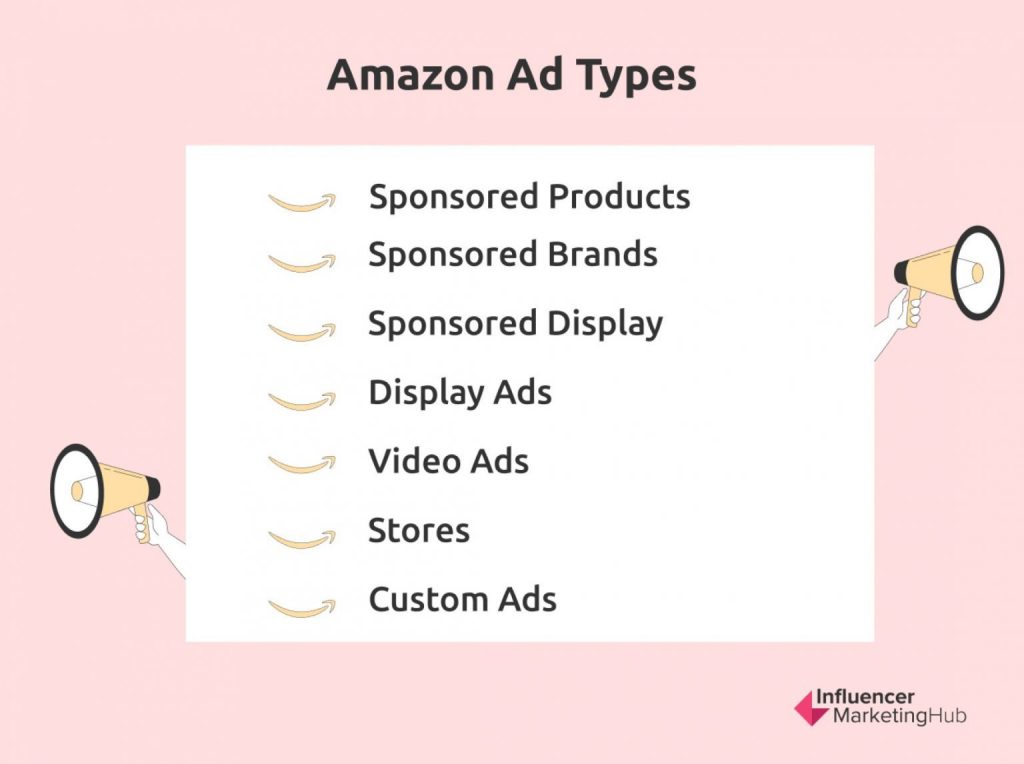 ---
Amazon CPC and DSP Advertising
Cost-Per-Click (CPC) Advertising
Following the Cost-Per-Click (CPC) model, Amazon advertisers will only have to pay every time their ad gets clicked. You can allocate as much or as little to your ad budget, depending on how much you can spend or on the metrics you'd want to achieve.
Amazon integrates organic search in ad campaign placements: the more profitable the advertisement is, the higher the ad's prioritization will be on a search page. Because CPC provides a good way to measure ad success or profitability, sellers would be able to influence the display frequency of their ads by targeting the right audience. When an Amazon ad is seen by the right audience, it has higher chances of getting more clicks. Amazon will then deem the ad as profitable and rank it higher, which would consequently increase ad display frequency. It is therefore ideal to target the right audience. 
Sponsored ads, sponsored brands, and sponsored product ads all follow the CPC advertising model.
Demand-Side Platform (DSP) 
Meanwhile, Amazon Demand-Side Platform or Amazon DPS features advertising strategies designed for audiences on and off campaigns. DPS features automated buying and selling of ad spaces on various websites. 
With DSP, you can reach audiences outside the Amazon platform. DSP utilizes programmatic advertising, which lets you buy and sell digital ads across websites and platforms. You can connect to a bigger audience by using DSP and publishing ads on Amazon subsidiaries such as Audible, IMDb, and Fire TV. With that said, DSP is free to use by both sellers and non-sellers on the Amazon online selling platform.
---
Why Use Amazon Advertising?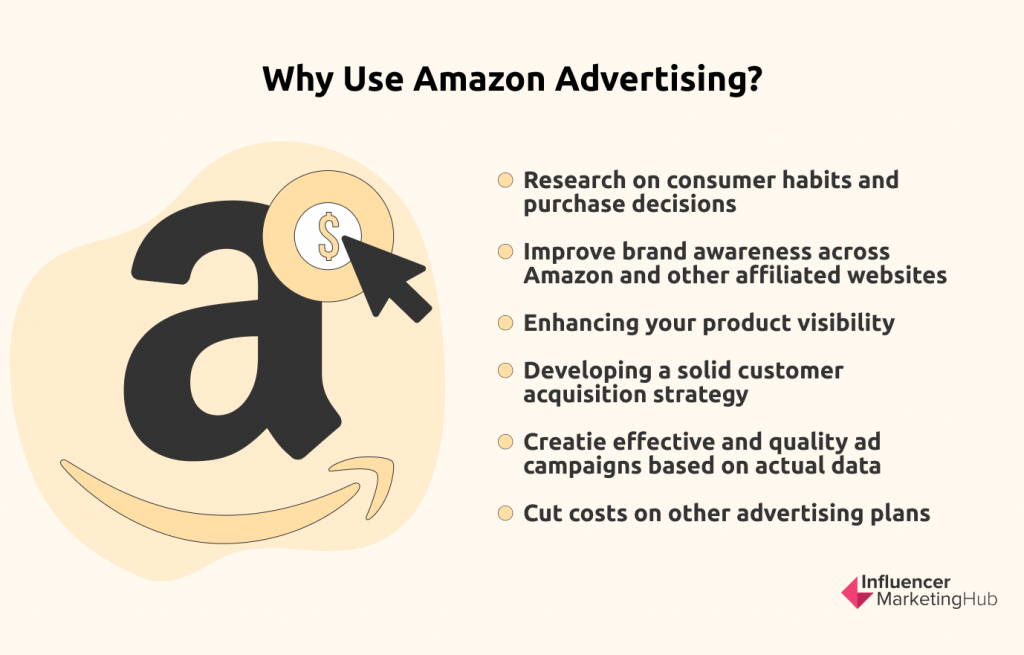 Amazon is more than just an online selling platform for brands and businesses. It is a diversified enterprise that caters to other services such as artificial intelligence and cloud computing. With over 300 million customers and clients, Amazon invests in providing a smooth and hassle-free customer experience.
Amazon conducts website maintenance, customer surveys, and thorough research on consumer habits and purchase decisions. With Amazon Advertising, you are just a few clicks away from optimizing your marketing plan according to the data and insights on customer activities. 
There are more benefits to Amazon Advertising than just research data. These include:
Improving your brand awareness across Amazon and other affiliated websites
Enhancing your product visibility on search pages
Developing a solid customer acquisition strategy
Creating effective and quality ad campaigns based on actual data
Cutting costs on other advertising plans
Amazon Advertising Services